John Mark Taberna Maming – WordPress.com

January 4 2022 / 11:56 PM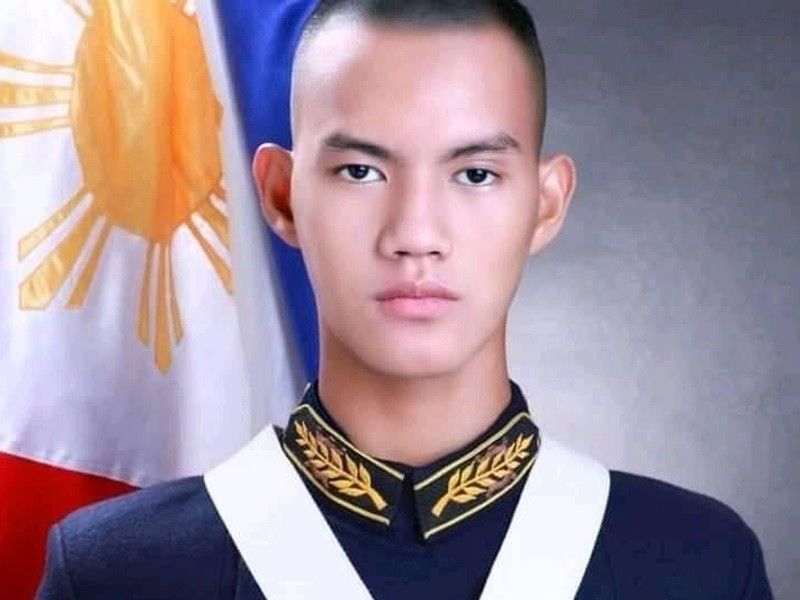 Philippine Merchant Marine Academy Cadet Fourth Class Jonash Bondoc.
Hazing is also a form of Bullying. Bullying is an issue that has been affecting many in the world today. It takes place in many forms some of which are direct and include physical harm on the victim and also some are psychological disturbance. I've been wondering about the real cause of bullying and that's why I interviewed people to find out their point of view. Some say that people bully others because they feel superior of themselves and they want to take the opportunity to degrade others. Others claim that, because they have been victims of bullying, they bully those weaker than themselves as a form of revenge. One of the main hot issue today is the news regarding to the death of a cadet in the Philippine Merchant Marine Academy AS his brother reveals the last conversation he had with his deceased brother stating that hazing and other forms of violence inside the Maritime Academy id Normal. this statement became a factor that once again help the society to see the hidden agendas inside the different schools which proves that bullying is never prevented and is always in the four corners of the educational system of the schools.
However Susan M. Swearer, psychologist stated that contributing factors in bullying/victimization is within the individual, family, peer group, school and community. A consolidated report of the Department of Education (DepEd) reveals the bullying cases on elementary and high school of both private and public schools in 2014 rose by 21% or a total of 6,363 cases, compared to the 5,236 in 2013. This translates to 31 daily bullying cases from a divisor of 201 school days. The rise of reported bullying cases is a consequence of the reporting requirements of the law.
Bullying cases is rampant, however, it remains under reported prior to the anti-bullying act. This is understandable, since no parents or even school administration would like his/her family or school to be famous because of bullying. According to Susan M Swearer, a psychologist, she said that bullying is a unique but complex form of interpersonal aggression, which takes many forms, serves different functions, and is manifested in different patterns of relationships. It is not simply a dyadic problem between a bully and a victim, but is recognized as a group phenomenon, occurring in a social context in which various factors serve to promote, maintain, or suppress such behavior. Accordingly, researchers have argued for the utility of a social-ecological framework in understanding school bullying (Espelage, Rao, & de la Rue, 2013; Espelage & Swearer, 2010; Hong & Garbarino, 2012; Swearer & Espelage, 2004; Swearer et al., 2012). Social ecological theory (Bronfenbrenner, 1979) conceptualizes human development as a bidirectional interaction between individuals and the multiple systems in which they operate—home, neighborhood, school, community, and society. Thus, bullying behavior is not just the result of individual characteristics, but is influenced by multiple relationships with peers, families, teachers, neighbors, and interactions with societal influences. One of the most extensively researched peer influences on school bullying is that of bystanders. Observational studies have shown that, on average, two to four peers are present in the vast majority (85% to 88%) of bullying incidents.
Bullying is very common in the society and it's really rampant especially nowadays. The society must make a solution on how to prevent this unpleasant scenarios. Because if this disease in the society won't be stop many lives of the youth will be destroyed, so we must not let this thing happen in the society because bullying is a rage of hatred that keeps us in isolation and destruction.
REFERENCES:
Retrieved from:
https://www.alustforlife.com/mental-health/children-and-adolescents/help-your-child-take-a-stand-against-bullying?gclid=EAIaIQobChMIk9ap9amo5gIVFq6WCh2QjwIiEAAYA
https://asksonnie.info/statistics-bullying-cases-up-by-21-in-philippine-schools/
https://www.philstar.com/headlines/2021/11/23/2143300/deceased-cadets-messages-say-hazing-normal-maritime-academy